BACKYARDS BUILT FOR LIVING
BACKYARDS BUILT FOR LIVING
BACKYARDS BUILT FOR LIVING
BACKYARDS BUILT FOR LIVING
BACKYARDS BUILT FOR LIVING
BACKYARDS BUILT FOR LIVING
DIY Outdoor Living Kits for Sale in Flagstaff
At Block-Lite, we are proud to supply beautiful Grand Fireplaces for our customer's outside living spaces during the cool nights in Flagstaff.
With a modern edge, the Contemporary Fireplaces we offer will enhance your backyard with a comforting and inviting space.
At Block-Lite, our Victorian Fireplaces feature a classic design that is sophisticated and designed to be an elegant feature in backyards.
At Block-Lite, we offer grilling cabinets that sport durability and efficiency, offering ideal air flow and grilling precision.
The outdoor, wood-fired oven cabinets we offer are perfect for baking a variety of foods while being easy to use.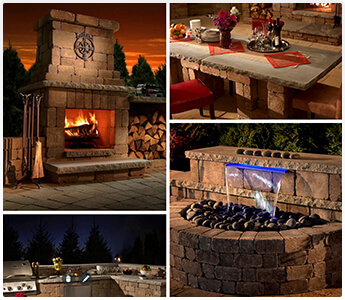 Block-Lite offers a wide range of outdoor kits for customers to select. Check out our catalog to learn more.